The Main Stable
Horses, ponies and cosplayers oh my
14 February 2007 @ 02:29 pm
Happy Valentines Day to all friends/family, human and not human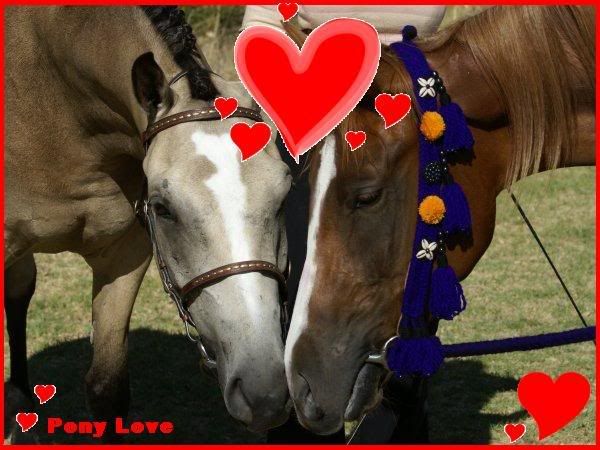 Mare Mood:
chipper
12 February 2007 @ 02:09 pm
Ok back from the show and i am burnt!!!
not so good, disappointed. Shika decided his make-up would look better on my pale lemon top, and while he trotted in every other class, his best class "classic TROT" he wouldnt move out and he just walked. oh i could have cried. he was just not in the mood. Mind you i havent taken him out in 6 months and he didnt have a travel buddy this time so this may have been his way of protesting.
we ended up with the following results:
Senior Handler: 2nd ( i was being judged on my handling skills) out of 5
Best Presented: 4th ( i was covered in black make-up from shika grr) out of 5
Classic Head: 3rd (meh) out of 5
Classic Trot: 4th ( he did only 20m of trot) out of 5 ( he did better than the grey lol)
Arab Derivative 3 and under: 2nd ( stupid warmblood cross grrr lol) out of 5
Rambo and Kim had the following results:
Arab Derivative Gelding Senior: 4th
Ridden Gelding: 2nd (against that warblood cross)
went up for Resevere Champion Ridden Gelding
i was impressed by Rambo! what an extended trot!
Chief and Dave where the SuperStars
Results:
Best Presented Clydesdale: 3rd
2nd Clydesdale Gelding
Reserve Champion Clydesdale Gelding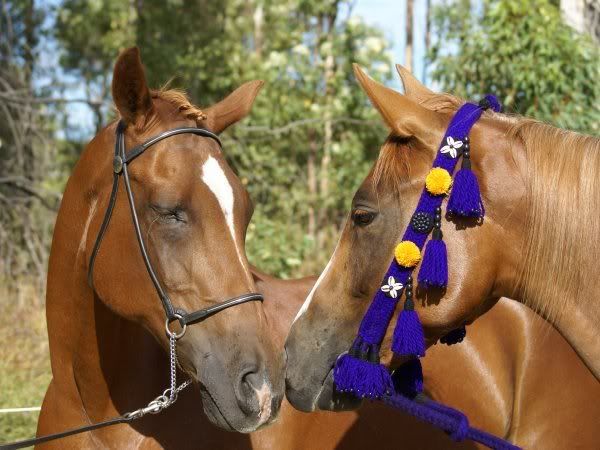 more picts under cut including the clydesdale "Chief", Shika's friend "Rambo" (pictured above with shika) and the standardbred filly who is half-sister to rosie.
please look they are fantastic picts. thankyou to Curzon who came out and suffered the sun with us to get these beautiful pictures
(
Summer Show Offs
Collapse
)
Mare Mood:
tired